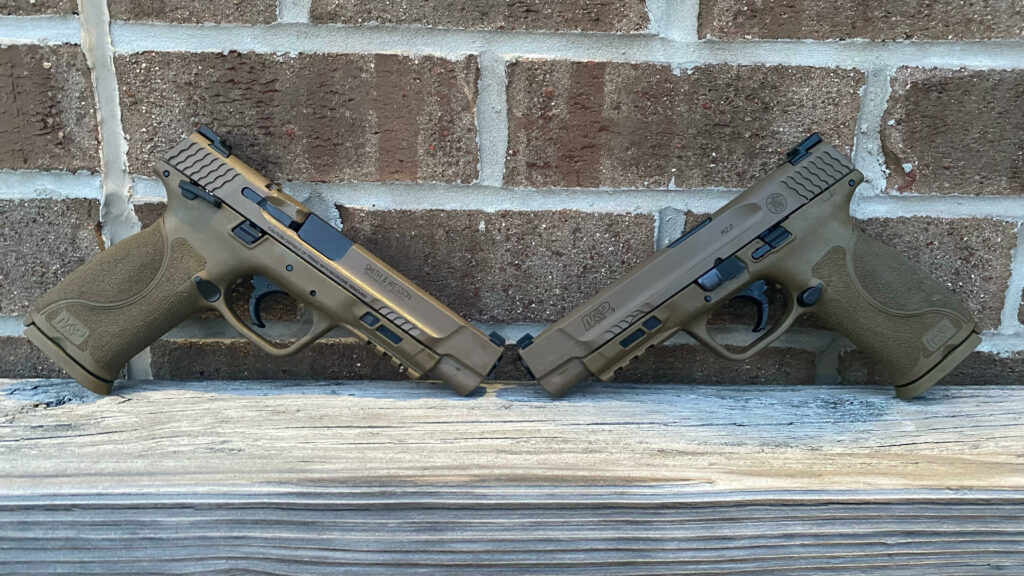 Smith & Wesson M&P 9mm M2.0 5" FDE
(#11537 #11989)
– Low barrel bore axis makes the M&P pistol comfortable to shoot reducing muzzle rise and allowing for faster aim recovery.
– Optimal 18-degree grip angle for natural point of aim.
– Four interchangeable palmswell grip inserts for optimal hand and trigger reach – S, M, ML, L.
– Aggressive grip texture for enhanced control.
– New M&P M2.0 crisp trigger with lighter trigger pull.
– Tactile and audible trigger reset.
– Extended rigid embedded stainless steel chassis to reduce flex and torque when firing.
– Armornite® durable corrosion resistant finish.
Manual Safety or Non-Safety Models in stock!
Your choice only $529.99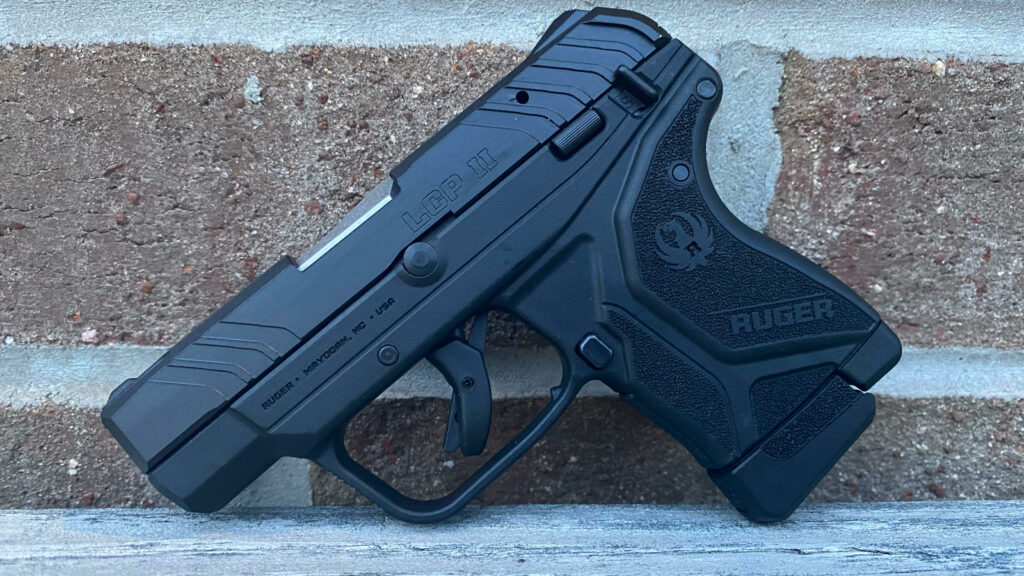 Ruger Lite-Rack LCPII .22LR Pistols
(#13705)
– Lite Rack™ system includes refined slide serrations, pronounced cocking ears and a lighter recoil spring, allowing for easy slide manipulation.
– Manual safety is oriented in a push-forward-to-fire configuration that is instinctive and unobtrusive.
– Utilizes Ruger's safe, reliable and proven Secure Action™ fire-control system that combines a protected internal hammer with a bladed-safety trigger. The trigger has a short, smooth pull, clean break and positive reset.
$339.99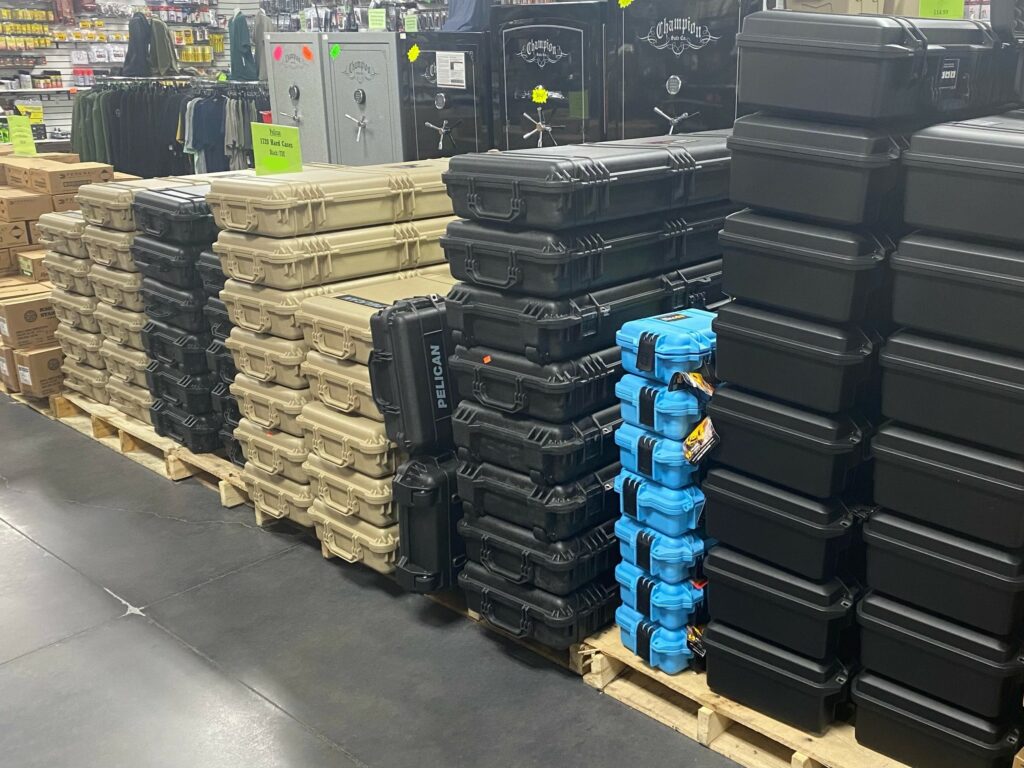 Pelican Rifle and Range Cases in stock!
1720 protector long gun case
Strong polyurethane wheels with stainless steel bearings
Watertight, crushproof, and dustproof
Open cell core with solid wall design – strong, light weight
Fold down handles
Easy open Double Throw latches
Air 1525 Range Case
Super-light proprietary HPX²™ Polymer
Business card holder
Automatic Purge Valve – Keeps water and dust out while balancing air pressure
Customizable foam and divider inserts
Prices are too low to advertise!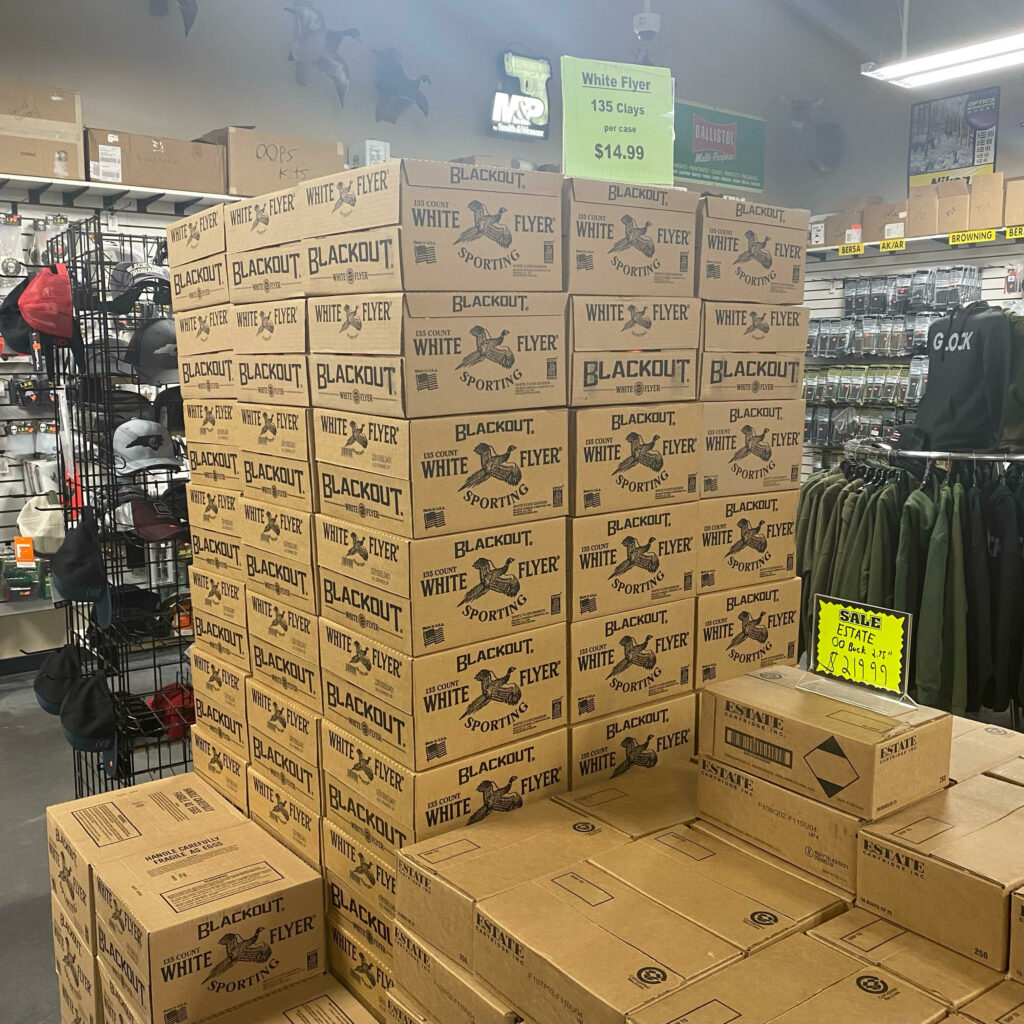 White Flyer Blackout Sporting Clays
Shooters and ranges alike will enjoy both the trapability and breakability of the new White Flyer BLACKOUT®. Made with an improved black composition, White Flyer BLACKOUT® targets have proven competition performance at an economical price. White Flyer BLACKOUT® targets are held to the same strict performance requirements as our standard pitch targets and function in both hand set and automatic traps.
$14.99 per 135 clay case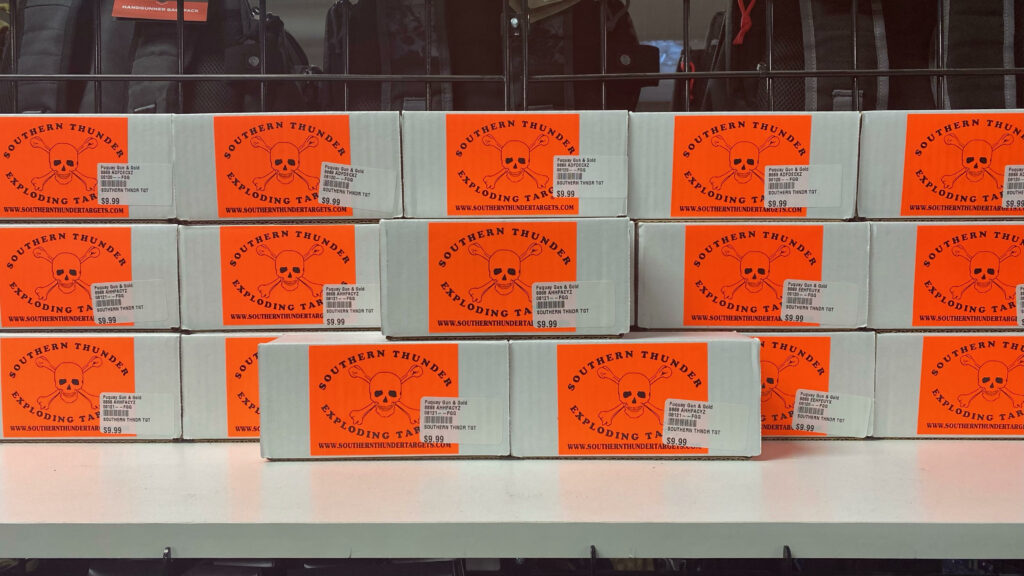 Southern Thunder Exploding Targets
– Sold as 1lb individual targets
– Explodes with a loud boom when shot with a high velocity rifle cartridge
(2200fps+ minimum striking bullet velocity for ignition)
*It is unlawful to transport a mixed target. All targets that are mixed must be shot the same day or immersed in water for destruction*
*Please see https://www.southernthundertargets.com/pages/Directions-For-Use for cartridge requirements and more details*
$9.99 per pound
All sales are limited to store stock. Not applicable to prior purchases. Some additional restrictions may apply. See store for details.