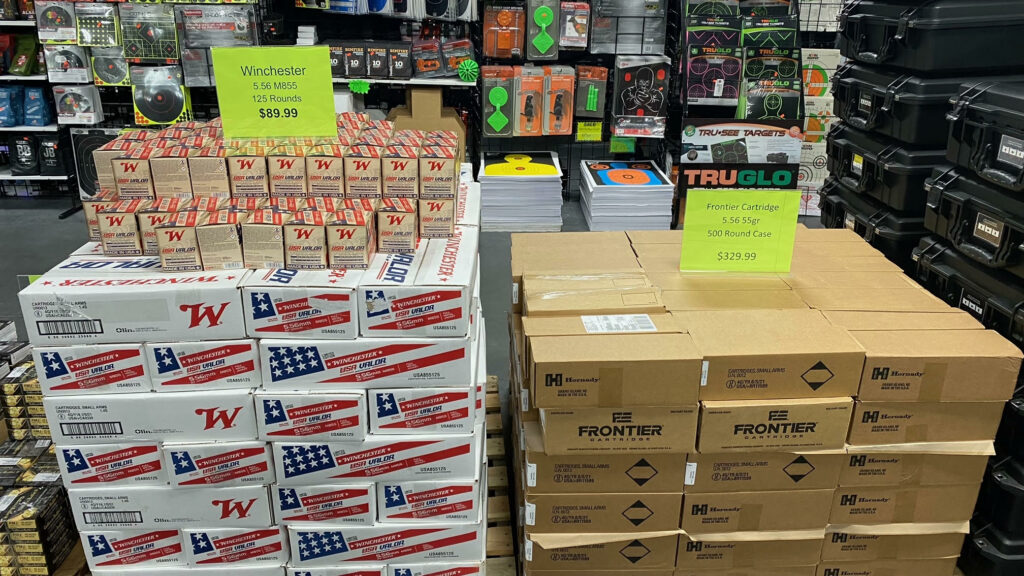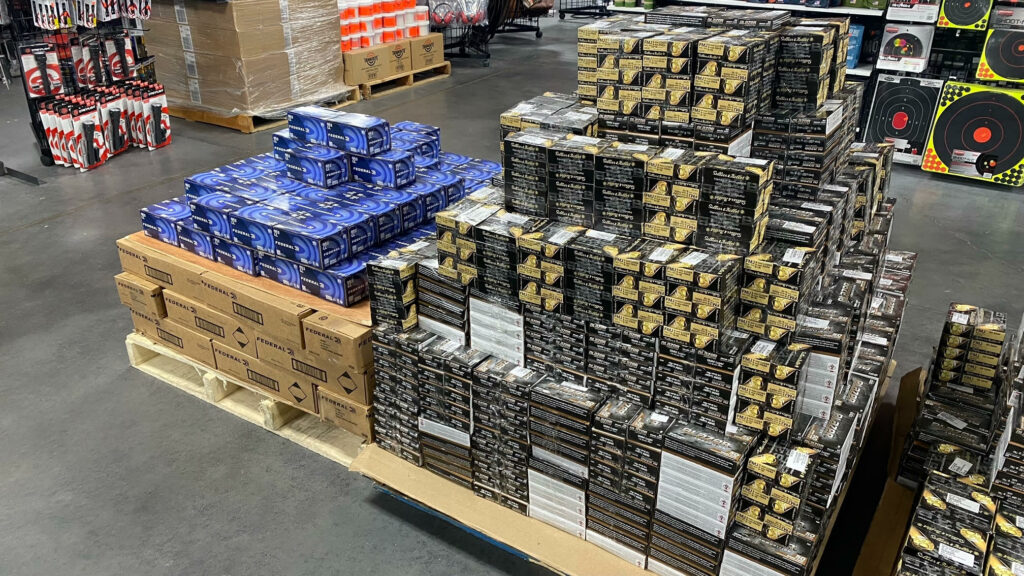 Popular calibers of bulk ammo in stock and on sale!
.22LR
Federal .22LR 800rnd pack $59.99
5.56
Winchester M855 62gr FMJ 125rnds $89.99
Hornady Frontier 55gr FMJ 500rnd case $329.99
9mm
CCI Blazer Brass 115gr & Sellier and Bellot 115gr 500rnd pack $179.99
.40
CCI Blazer Brass 180gr & Sellier and Bellot 180gr 500rnd pack $229.99
.45
Sellier and Bellot 230gr 500rnd pack $229.99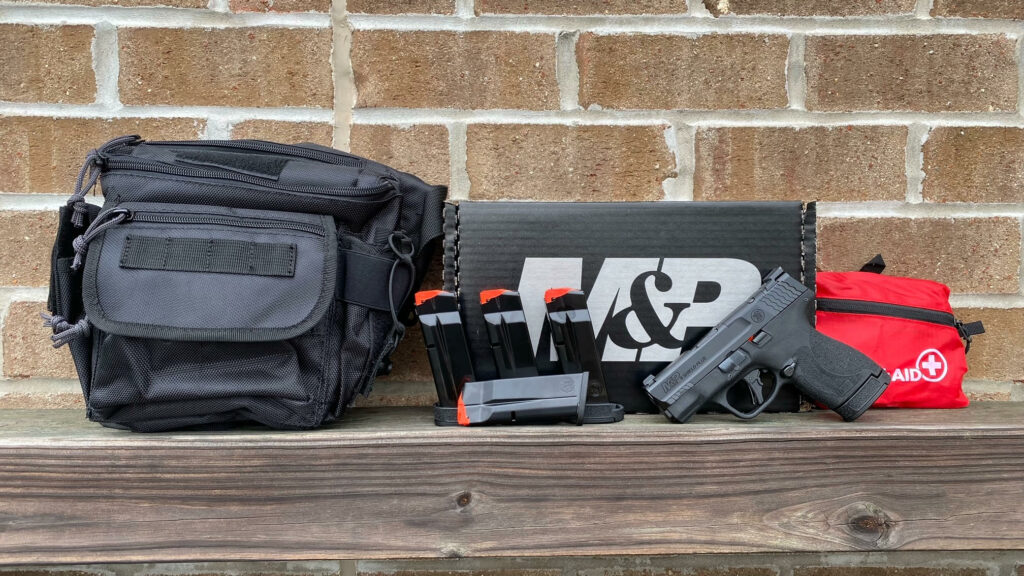 Smith & Wesson Shield Plus 9mm Bug Out Bundle with $50 rebate!
(#13593)
Slide cut for Shield RMSC style optics! Ships with 5 total magazines, night sights, first aid kit, and sling bag!
Rebate valid 03/11/22 – 05/16/22
Flat face trigger for consistent trigger finger placement that allows for more accurate and repeatable shooting
Enhanced grip texture allows the user to manage recoil, keep a firm grip and delivers comfort when concealing
4x 13 round and 1x 10 round magazines included
Tactile and audible trigger reset
Extremely thin and lightweight – can be comfortably carried all day
M&P's patented take-down lever and sear deactivation systems allow for disassembly without pulling the trigger
Optimal 18-degree grip angle for natural point of aim
Armornite® durable corrosion resistant finish
Backed by Smith & Wesson's Lifetime Service Policy
Only $549.99 before $50 mail in rebate!
For more details check out www.swrebates.com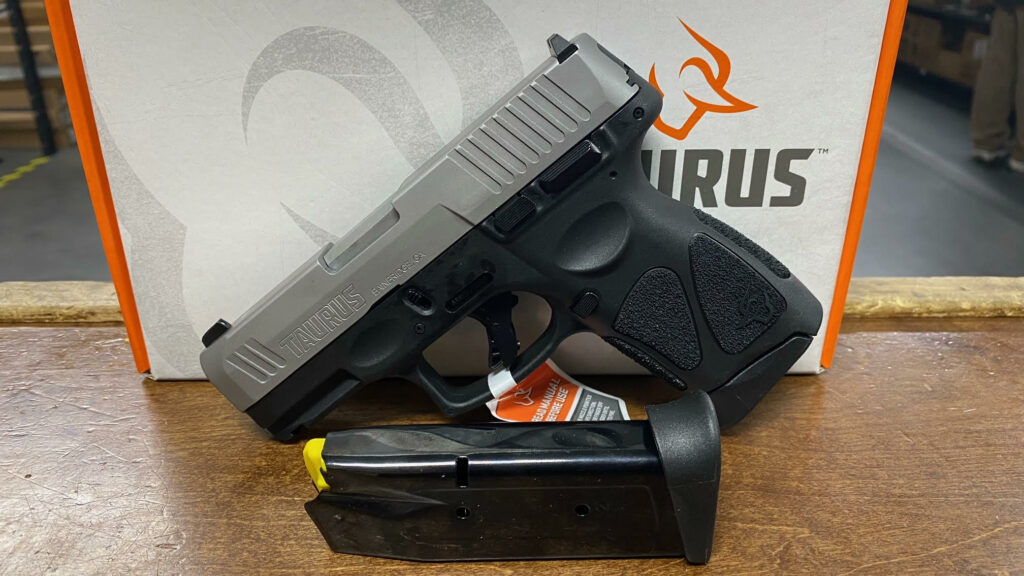 Taurus G3C 9mm Stainless with $25 Mail In Rebate!
(1-G3C939)
– 3.2" 9mm Barrel
– Stainless Slide/Barrel. Polymer frame
– Single action striker fired trigger with restrike capability
– Includes 3x 12 round magazines
Purchase any new Taurus G3C from now until April 15th, 2022 and get $25 back via mail in rebate. For more details check out https://taurususa.com/G3CRebate
Only $299.99 and qualifies for Taurus' Saving Event Rebate of $25!
($299.99 – $25 = $274.99 net total after mail in rebate!)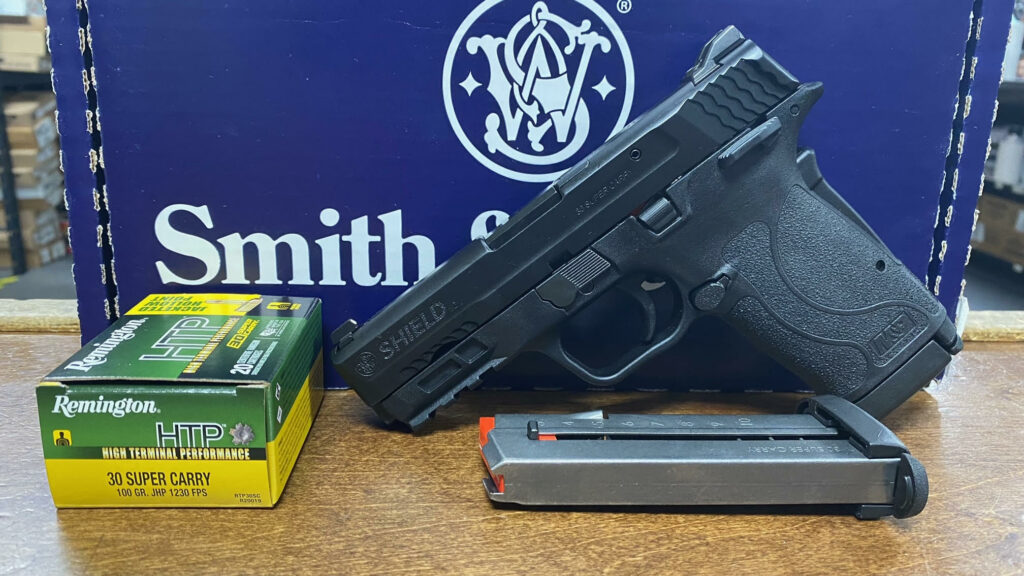 Smith & Wesson Shield EZ .30 Super Carry
(#13458 + #13459)
.30 Super Carry defensive hollow point ammo (1 box per gun) will be available for purchase with .30 super carry guns while supplies last!
• Easy to rack slide
• Crisp, light trigger with tactile and audible reset
• Includes 2 easy-to-load magazines
• Grip safety
• Windage adjustable, white dot rear sight
• Disassembles without pulling trigger
• Grip texture optimized to size and recoil
• Tactile loaded chamber indicator (TLCI)
• Picatinny-style rail
• Perfect size for nightstand, carry or a day at the range
• Reversible magazine release
• Optimal 18º grip angle for natural point of aim
• Armornite® durable corrosion resistant finish
Your choice of Manual Safety or No Manual Safety models
Only $499.99!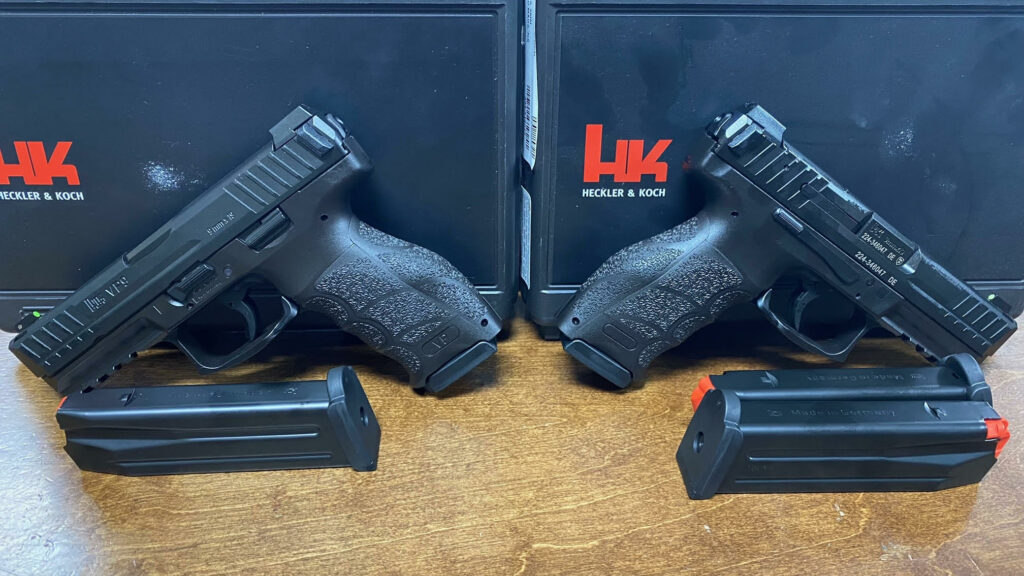 Heckler and Koch VP9 + VP9 LE package pistols available
– Light pull striker system
– Interchangeable backstrap/sidestrap system
– High contrast iron sights (Night sights installed on LE model)
– 2x 17 round mags (3x 17 round mags on LE model)
– H&K proprietary "Hostile Environment Finish"
Standard Model $599.99
LE Model $679.99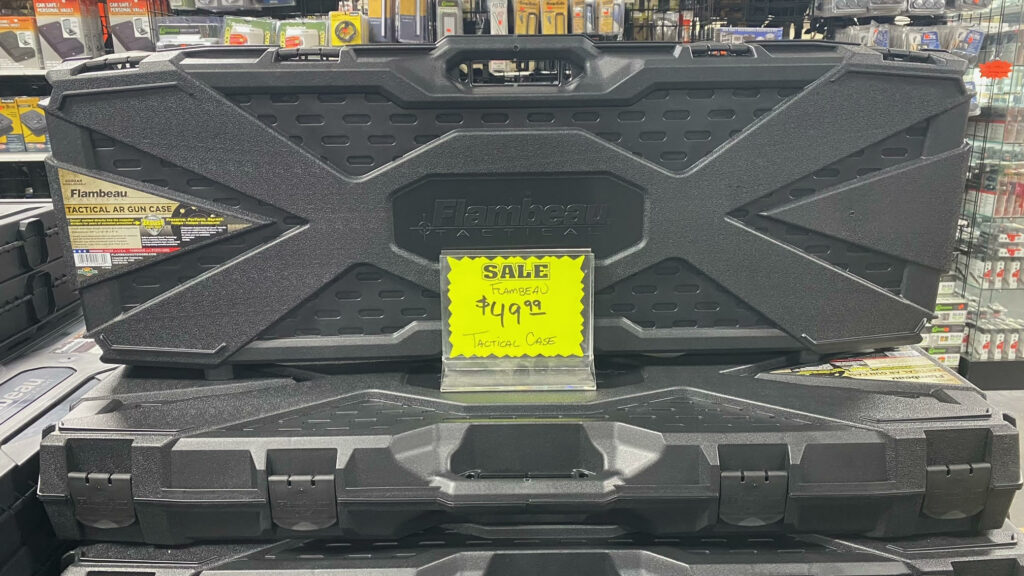 Flambeau Tactical AR Gun Case
(#6500AR)
– 40"x12"x4"
– Hook & loop straps secure gun and magazines
– Zerust technology integrated helps stop corrosion
– Made in USA
$49.99
All sales are limited to store stock. Not applicable to prior purchases. Some additional restrictions may apply. See store for details.