MANAGERS
TOMMY

Store Manager
Why I started: I actually started part-time while in between jobs and have been here since.
I have had an interest in firearms from a young age like a lot of people and I have been lucky enough to turn that interest into a career. I have been a part of the team for over 12 year and I like to think I have grown as a person as the company has grown throughout the years.
The best thing about this business is definitely the people you meet. Being around people with like interests that are from all walks of life. It presents a multitude of chances to learn on a daily basis and also makes every day interesting.
---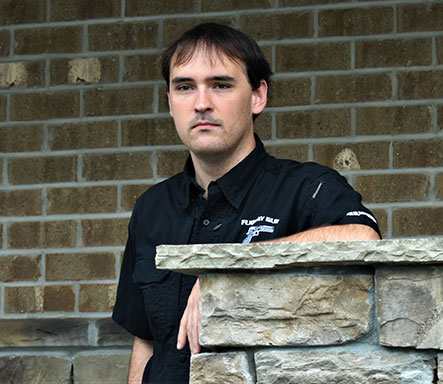 MATT
Operations Manager

Why I started: As long as I can remember, I've had a true fascination with firearms.
Having tried several retail jobs after finishing my education, nothing seemed to be fulfilling and meaningful like my passion for all things guns! My previous jobs just never compared to coming home at night and working on a new AR build, or the thrill of weekends spent running a S&W 500 magnum at a local action pistol match. Needless to say, when my best friend mentioned seeing a listing for a position at Fuquay gun and Gold, I immediately jumped at the opportunity. The thought of making a career in the firearms industry was beyond exciting, and eight years ago, I was fortunate enough to be hired for the position. I've never looked back. My passion for firearms and thirst for knowledge has only grown over the years and am very proud to have worked my way up the chain to Sales Manager here at Fuquay Gun. I simply love what I do, and the daily tasks just don't feel like "work". Neither my career here at Fuquay gun, nor the company as a whole are done growing, and I am proud to be an integral part of such a great business.
---
JAKE

Online Sales Department Manager
Why I started: Have you not seen the owners wife?!?! Just kidding…..
I have always had a passion for firearms, growing up it was hunting and plinking as often as I could. After college, the extremely frequent trips to the shooting range lead to competitive shooting, mostly local IDPA matches and a few 3-gun competitions. This is when I realized how much I would love to make a career in the firearms industry. As a regular customer and being my go to gun shop, Obviously Fuquay Gun was my first choice! Due to the outstanding reputation and prestige the business carries. The level of exposure to firearms of all kinds, and the industry as a whole is unmatched here at Fuquay Gun. I am extremely proud to be where I am as the Online sales department manager. As the business continues to grow I am constantly looking forward to what future holds here at Fuquay Gun.
---
STAFF
Alex

Anthony

Chris

CJ

Darren

Dmil

Frank

Jared

Jaybird

Paul

Matt

Tommy